The moment Jim Crawford finished his Camp Kitchen prototype our mate jumped on the opportunity to fit out his Motorbike Trailer with the Kitchen.
To make his trailer extra special we used our plasma cutter to customise the front panel.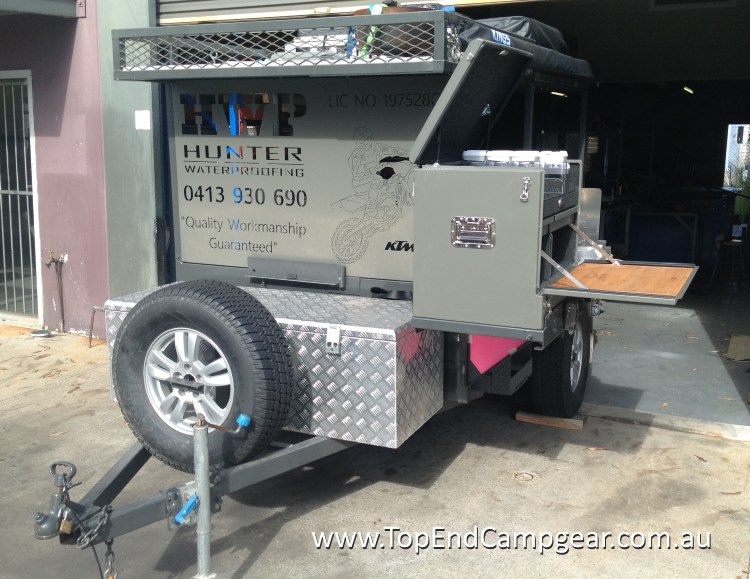 'We made the support frame to mount the The Longhaul camp kitchen to the front of the trailer which is on a pivot so it can be moved for transit vs usage.  The image below shows it in the position ready to be opened for use.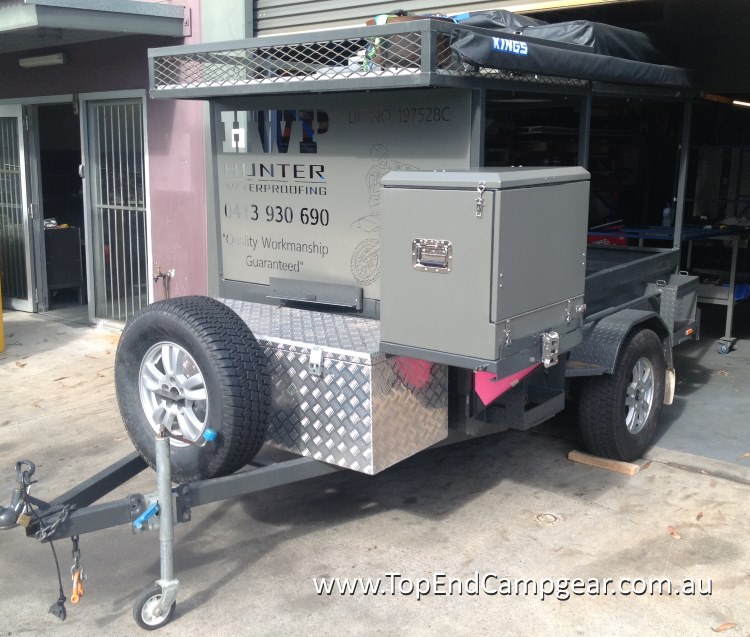 Once the kitchen has been swung out the storage tool box below becomes fully accessible.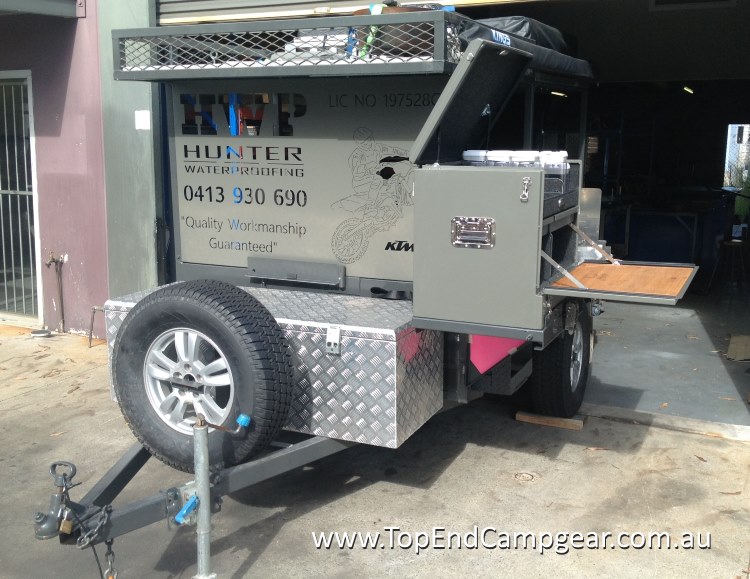 The kitchen opens out conveniently to the side of the trailer ready for meal preparation etc.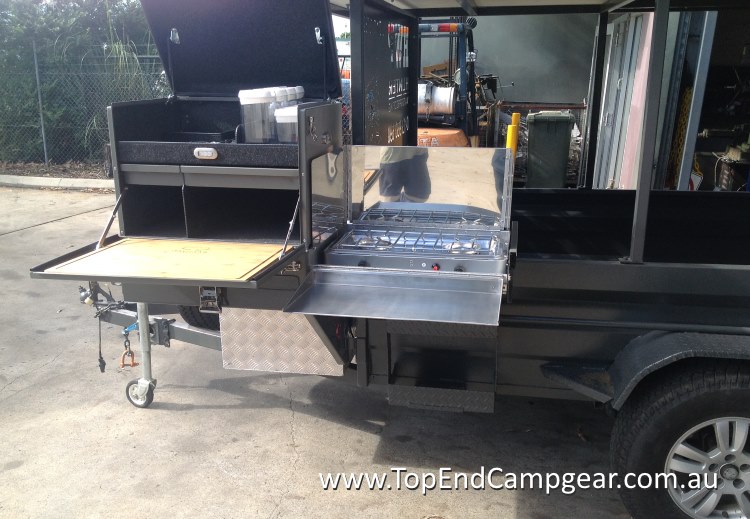 The trailer is all packed ready to go.  The Fridge is mounted on the front of the trailer next to the compact Top End Camp Kitchen.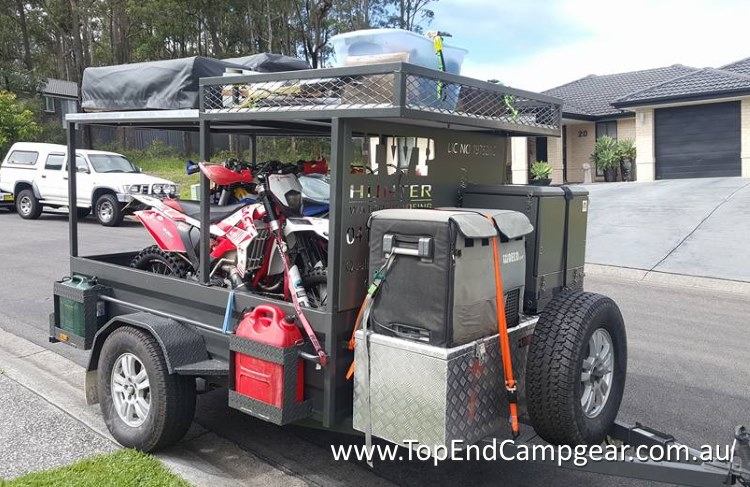 Camp set up for the night – including the kitchen sink!