contact Top End Campgear New 2018 is the Top End Campgear Collapsible BBQ Plate now with an entire half of the plate for Grilling.
The extra slots in the plate allow for additional heat transfer which is perfect for grilling meat or if you want your cooking pots to boil faster!
The plate is still made from sturdy 3mm Australian Bluescope Steel and with our uniquely engineered collapsible legs which hold firmly in place while it is carried.  No annoying leg swing!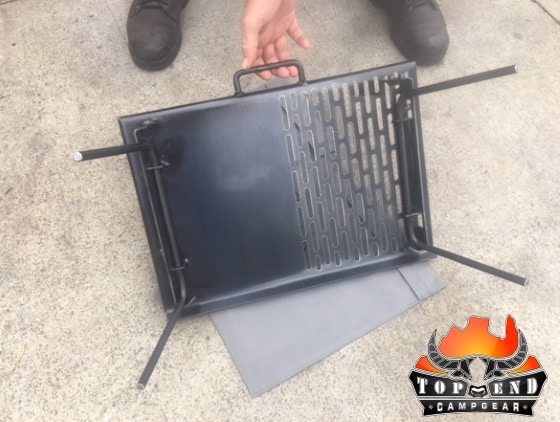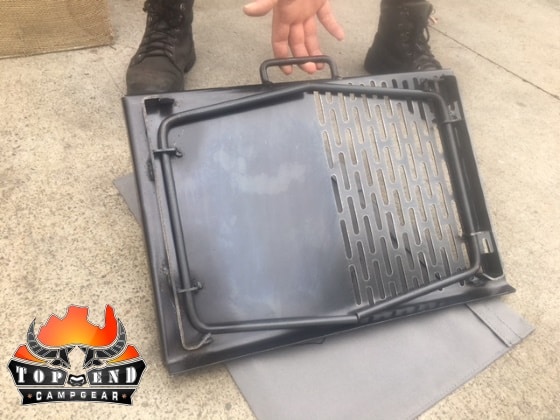 It is the same dimensions of 500 mm wide by 350 mm deep and stands 225mm high on a solid surface.  When cooking near a camp fire the legs are usually pushed a little into the ground to allow the unit to be level.
It stores away in a canvas bag to keep your travel items clean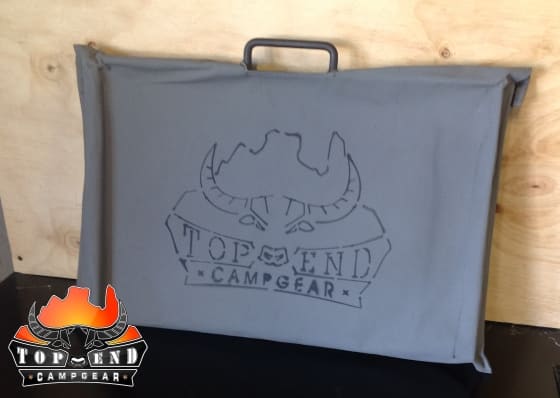 To order your new Collapsible BBQ Plate contact Top End Campgear now.