Don't you just love the look and smell of a roast chook?  This chicken was roasted on the spit over the coals in a Top End Campgear Bush Microwave.  The spit kit is an accessory to adapt your Bush Microwave to a Spit.
Do this in your back yard or while out in the bush camping.  Sit back with your mates and chat, drink and watch as the battery operated rotisserie goes to work.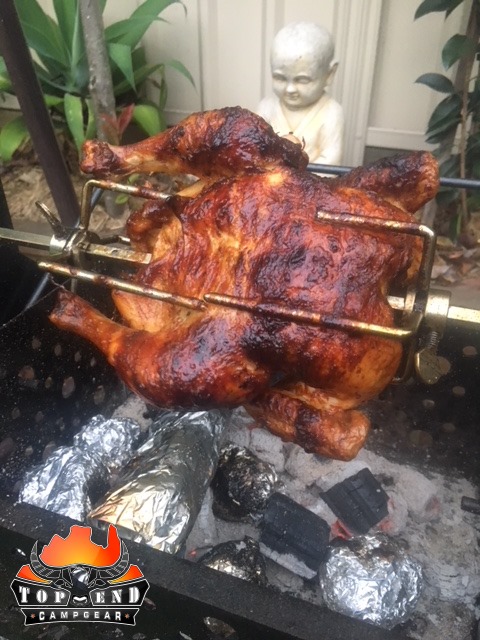 Don't forget to regularly baste your chicken with your favourite blend of spices and sauces.
Wrap some veggies in foil and place them on you coals so you have the full meal cooked in your Bush Microwave.